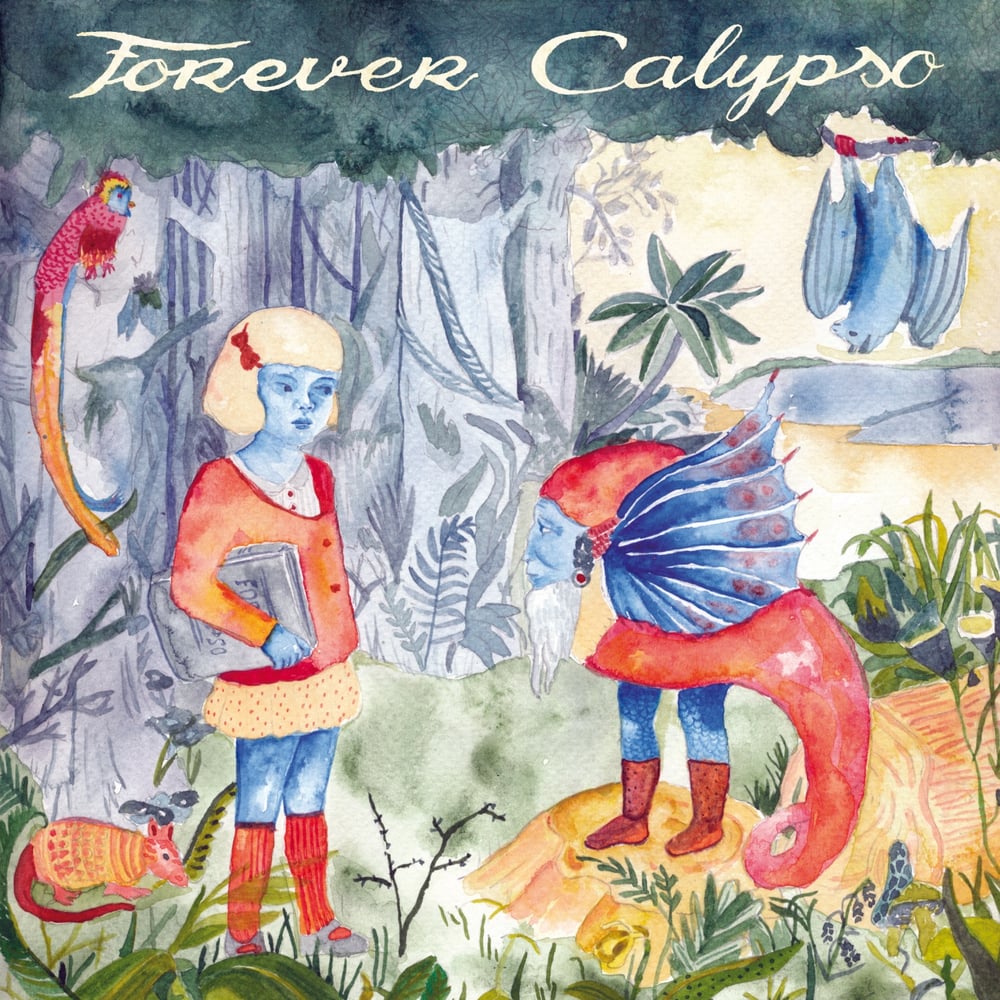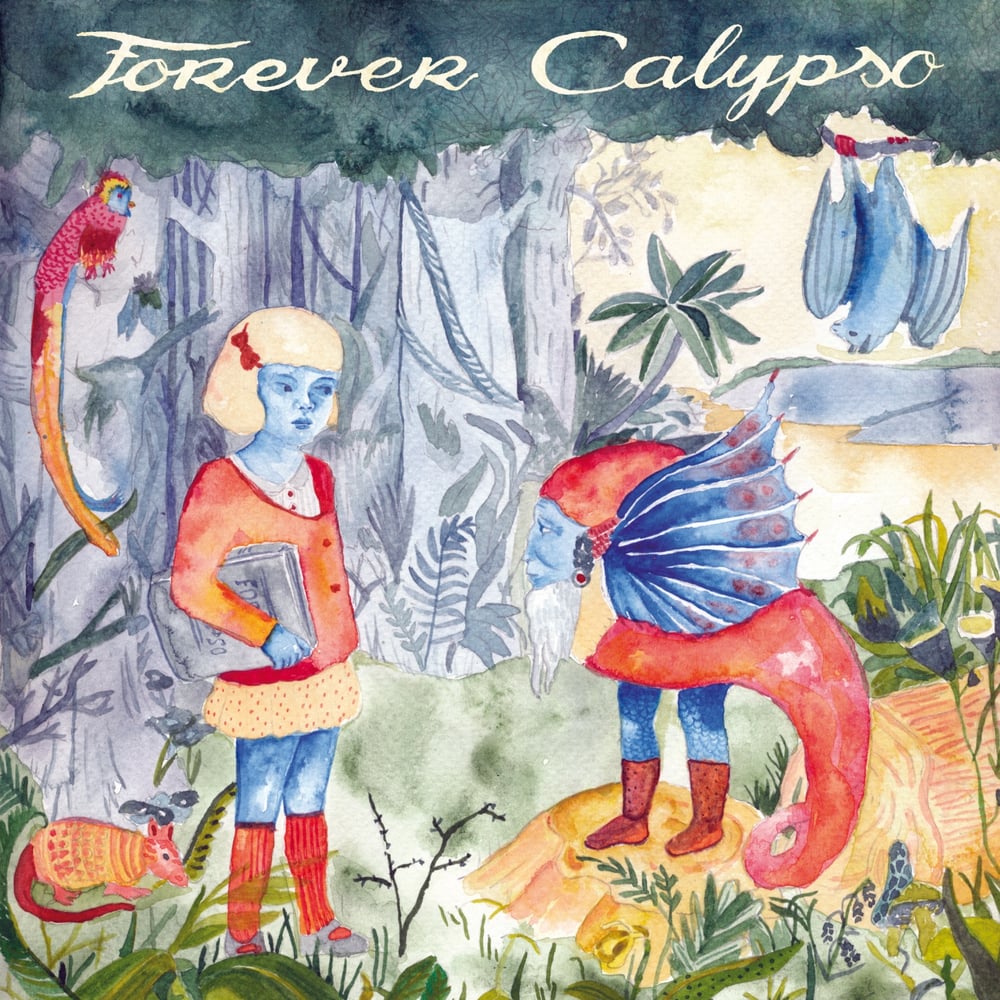 Forever Calypso - Bungalows
by Forever Calypso
€5.00
PRE-ORDER NOW
Forever Calypso - Bungalows
CRM020
Release : 22nd january
7"
limited to 500 copies
A. Bungalows
B. Shrimp & Oyster
Depuis le superbe Rhapsode, Émile Sornin de Forever Pavot défend inlassablement ce premier grand disque en scène. Il s'est cependant joint au groupe parisien Calypso pour une collaboration en 45 tours, éditée ces jours-ci par le fantasque label Croque Macadam (déjà à l'origine d'un sept pouce de Forever Pavot un an et demi plus tôt). Forever Calypso est ainsi la parfaite synthèse de deux écoles sonores aussi différentes que passionnantes, mais se rejoignant sur quelques glorieux demi-dieux italiens (ô Ennio que ton nom soit sanctifié!). De cette confrontation jaillit deux chansons pop raffinées, organiques troublées par un zest de guitares surf, d'oscillateurs cosmiques et d'ondoyants xylophones. Cette amitié est ainsi un aller (simple) vers les contrées de Stereolab, Broadcast et autres explorateurs d'une pop céleste érudite mais pas chiante.
Rhapsode was one of the best debut albums of 2014. Emile Sornin of Forever Pavot took time in his busy schedule (gigs, gigs and more gigs) to join another cool french band called Calypso. Forever Calypso the union of both recorded two marvelous pop songs that we are proud to release on a beautiful 7' on Croque Macadam. This is a perfect blend of both bands aesthetics : a delicate songwritting twisted by surf guitars, primitive and cosmic synths and a smooth xylophone. This musical friendship is a silky dream into the music of Stereolab, Broadcast and other explorers of whimsical pop.
For Fans of : Stereolab, Broadcast, Jacco Gardner, Serge Gainsbourg, Death & Vanilla, Julien Gasc, The Zombies, Melody's Echo Chamber, Ennio Morricone, Jean Claude Vannier...